FISH CATCHING TRAVEL
Brought to you by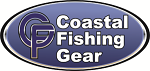 ** For a super deal on your Wade Right use promo code FCT15 and get 15% off on your online  order!**
It seems like the Gods did not want me to fish Friday, though the boat was hooked up to the truck and ready to go Friday morning.  Then I got a text from Jeffish and he had a guy quit his company and was wanting to know it I could help them out Friday.  So of course when your best friend asks for your help you respond, end of story.
So yesterday morning I hopped out of bed and almost fell on my face.  When I say I was dizzy that would be an understatement.  Now I was not feeling sick, but just so dizzy I could barely stand up.  One good thing about living with an emergency room is the Boss gave me the once over, and accept for the dizziness she said I would live and it was probably a case of vertigo.  I have seen folks in the ER in days past with vertigo, and it sucks.
So the Boss got me lined out, gave me some medicine and said this is how to get over it, get in bed and let the medicine work and sleep it off.  I have learned one thing over the years, she knows what she is doing, so back in bed I went.  5 hours later I woke up, and though I was feeling washed out, probably from the meds, the vertigo was gone.  She said there are several reasons it happens, and hopefully it was just a transient thing.  Being that dizzy sucked.  And not helping out Jeffish or fishing sucked even more.
*******************
I got this comment from Kyle and I could not have said it better.
Love your reports, you , my friend are a "grinder"
Not sure how you don't get burnt out .
Keep up the good work
Trust me, I do get burned out at times.  It takes a lot of effort, time, and money keeping this going.  Some days even if I am not feeling it I still head to the water.  Many a day I have thought about giving it up, then something spectacular happens that changes my whole perspective.  I might hear from a new sponsor, catch a big fish, share a good report, or meet a new friend, all of which motivates me to keep on blogging.  Plus, where else would I have the freedom to rant poetically?  And thanks for the compliment, I am a grinder.  As I love to say, the more I fish the luckier I get.  Glad to know you are out there and comment anytime the mood strikes you.
*****************

Get Inhaled!
*******************

I did want to say something about fishing the Controlled Descent Lures that I might not have made clear in yesterday's post.  When I say it fishes differently, it does, it is different from other plastics.  You can still put a heavy jig head on it and bounce it on the bottom just like any other plastic, but then that is missing the whole point as far as I am concerned.
First there is a difference in fishing it in fresh and saltwater.  Saltwater is heavier and often the air contained in the foam pocket is almost enough to float it.  That is why I have been using the weighted swim bait hooks.  It allows me to adjust the weight based on everything from wind, tide, and whether it is mono, fluoro, or braid, to get it where it needs to be at the speed they want it.  And the thing that I like a lot is that with the swim bait style hook it suspends horizontally, something no other plastic does that I know about.  Using it requires some thought and then adapting to what the fish want.
Wednesday was a perfect example, they wanted it right below the surface and fairly fast, so I used a heavier hook, which kept it from coming to the top.  Come next winter it would be a lighter hook fished a lot slower.  Then you can adjust the foam and the weight to get it down and keep it down if fishing in deeper water, while still letting it suspend.  And this summer if fishing deeper reefs it will be a bigger weight and fished a lot faster.  And of course using a lighter weighted hook when fishing over shallow grass and potholes.
Because that is what is comfortable for me does not mean it may be the way you like to work it.  An un-weighted hook and inserting lead and foam in the body cavity accomplishes the same thing, and it reduces the number of different hooks you need to carry.  I know this may sound a little complicated, but it is simply a matter of experimentation.  I still feel like it is a big fish bait, and hopefully my turn is coming soon!
******************
I headed out with a honey do list Thursday morning with various stops on the way.  The Boss takes care of finances, (Not sure what I actually do around here.)  so there were a couple of checks for boat stuff.  First up it was TPWD to renew the LTS registration. That went fine but on my way to the clerk's office to renew the LTS trailer plates it occurred to me that when I lost my plate quite a few months ago I thought I renewed the plates.  So when I got to the clerks they checked and they had not deleted the old plate.  Never assume something you get from the government is correct, they can not be trusted.  If I had not had them check who knows, I might have paid, and they would have taken my money, for a plate that does not exist.  Just wonder why they did not delete the old plate from their record the day I was there and told them it was lost and paid to replace it.
******************
And I wanted to share this comment from Jay.
Doug,

I know you had to have enjoyed that trip. I spent four drunken days in Sydney in my younger Army days while I was stationed in Korea. If I knew then what I know now, I'd have done a lot less bottle hugging in my younger days. But, I still got to go, when so many never have and I'm grateful for that! 52 countries.

I enjoyed the write up!

Good to see y'all made it back and you continuing your write ups.

Try to remember to send ya something after my cajun trip begins Saturday.

Jay
Thanks for the comment, traveling when you are older has it advantages, so much to see, so little time.  And drop us a line after your trip, looks like you have had a good time.  And I appreciate your sticking with me over the years.
***********************
So that is it for a Saturday morning, sorry for no fresh reports, stuff happens.  I have several fishing things cooking this week, so it is time to make some decisions about where.  The fish are biting most everywhere in Texas, and just like travel, so many places so little time.  So I will recuperate a little today,  yesterday was tough.  It really does lend credence to the old saying;  "It is hell getting old!"  So keep stopping in and thanks for reading my stuff. There is more fishing to come – I promise!
Good Luck and Tight Lines