Fish Catching Travel
Just wanting to share a couple of things with you that have piled up over the last few days.  One thing I have heard lately from several folks is how good both the flounder gigging and fishing has been.  Of course it is that time of year, and with the limits about to change in November this is the best time of the year top sack a few.  So with that said here you go…….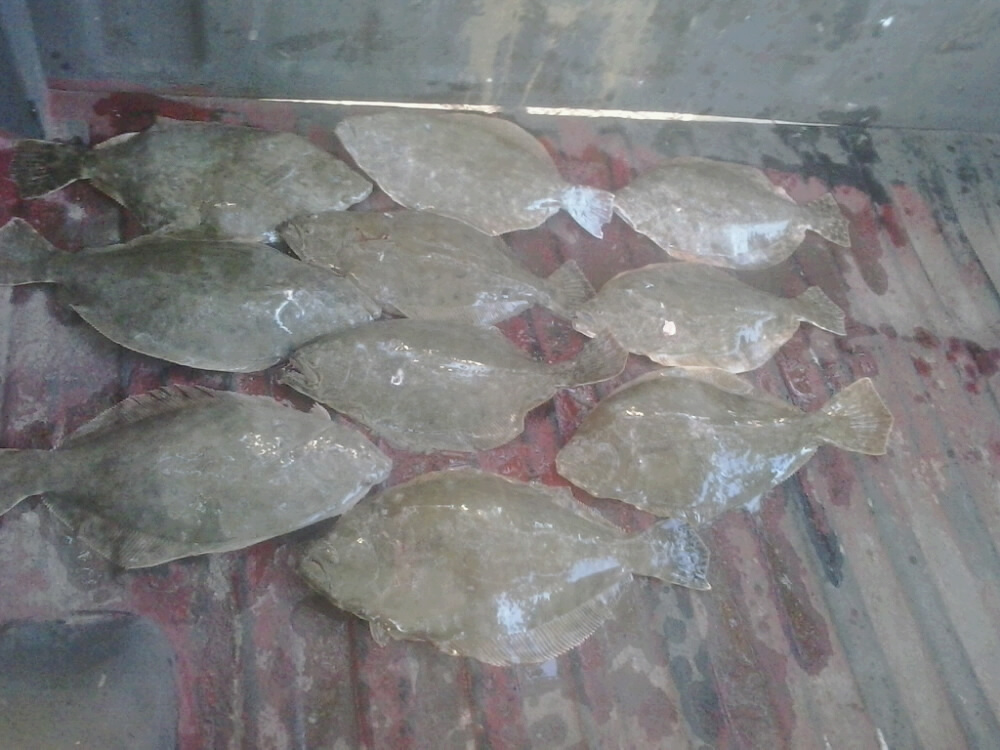 Now that is some nice flounder!
I got this picture from the Masked Flounder Assassin.  A lifetime flounder gigger, he set up his new to him boat this summer and it looks like he is making good use of it.  Thanks for the pictures Dude, I can taste them melting in my mouth just looking at the pictures.
I also heard from my buddy Aaron while we were at the Orroyo that he had figured out the flounder the other day at the Gulf.  He did say that he was using the 2″ Gulp Shrimp.  As soon as he gets back in town I will get you some more details on that one.  I am sure we will be flogging several different species this week in several different places.
*********************
The Shoedog's buddy Terry, a Nebraska Cornhusker, and someone I fished with on Falcon, got a new GoPro and he sent me his first video.  It shows what having a camera at the ready will do for you.  A good start Terry, so keep them coming.  And be sure to send me those big buck down pictures this fall when you get one of those big Nebraska monsters.  And one other question big boy, when the heck are you gonna get down here for some Gulf fishing?  I will be happy to show you some real fish!
 Be sure to send me more, we love to see them.
************************
And to the rest of you folks, we love to see your pictures and videos so please send them along with your story.  I am happy to add them to my content, it helps me out too.  So that is it for today.  Next it is Hogs vs. Georgia, A&M vs. Alabama, and a host of other games. Then it is back to the fishing.  One trip I want to do soon is to Lake Sommerville to catch some white bass.  While not on most peoples bucket list, I love catching them in the fall, and Sommerville also has a good population of Hybrid stripers and they fight like the devil.  So keep stopping in, keep those cards and letters coming, and thanks for reading my stuff.
Good Luck and Tight Lines