FISH CATCHING TRAVEL
 Brought to you by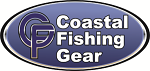 ** For a super deal use promo code FCT15 and get 15% off on your online  order!**
It is Sunday morning and I am sitting here trying to catch up with blog stuff as it flat pours.  It has been raining steadily for well over 12 hours.  You can hear thunder in the distance and it is cool and damp.  If it rains like it is forecast to it will not be stopping until tomorrow.  We were about 3″ down for the year but we will surely catch up at this rate.
There is lots to tell you about the fishing with Austin Boys this weekend.  Like they have most years they brought the weather with them.  But before I get to all of that, lots of pictures and stories to tell that will take a while, there are a couple of other things I wanted to post.  So stay tuned for the Austin Boys report, but until then here are a couple of great reports.
The Mad Trout Fisherman
As I repeatedly say we here at fishcatchingtravel.com are so lucky that Chad is willing to share his knowledge and experience with us.  There is much to glean from his reports.
Picking your day to fish this time of year can often heavily increase your catching. Me and another business owner, my fishing partner Todd, plan to fish once a week.  Picking the days we go consist of a lot of variables. Wind, barometric pressure, tides, temp,- these are the factors when deciding the day to go. Then its our workload, appointments , etc, 95 percent of the time we fish a weekday. I say all that to say this, due to fronts blowing in, and whether the water temps is dropping and rising. You can increase your success rates by 1000 percent by hand picking your fishing days.  I believe you can catch fish any day fishing with the tidal period. We left out of Charlie's in a 20 mph wind out of the NW yesterday, it was a bumpy going to Matagorda island. We started fishing the drains on the Spiritu Santo side first then finding protection on the San Antonia side . We found tons of trout feeding on the bait pouring out of all the marsh.

Which made for a lot of catching, however we moved down the shoreline until we found, slightly murky water, with a few pelicans diving.  After a bit of trial and error, I found the presentation they wanted: bang it was like turning on a switch! Fish quality improved from 14″-16″ to 18″-20 . My preferred  presentation was cast out deep at 45 degree angle, let it sink, then a steady slow retrieve. I was standing with the wind at my back in the middle of a gut the guts run north and south. By me casting west at a 45 degrees it allowed my bait to cover many guts instead of the one strait in front of me.  Its the little things that make fishing- catching! We had a good box at 1:30 so we headed in out of the wind. Good luck! Thanks chad
Man I love your reports.  First you echoed what I constantly preach on, it is the little things that are the difference.  Attention to speed, depth, what you were doing when you caught one, all add up to success.  And I have basically never just reeled a plastic, and since you tipped me off to that it has really surprised me not only how well it works, in the last month it has put my biggest trout and flounder in the boat for this year, and I love the way some of them absolutely stop it.  (It saved my day yesterday in a 30 mph wind, more on that when I get the weekend report up.)  And the slightly dingier water with pelicans is a theme right now.  As usual my heartfelt thanks for sharing.  It has made me a better trout fisherman and those of you that are reading this stuff need to really think about and digest the information Chad shares with us.  He is the kind of man that is a credit to our sport and if you are not learning anything from his reports you are obviously brain dead!  Thanks again.
*******************
Kayak Killer
James, who gets it done fresh and salt out of his kayak, dropped this comment on his last wading trip and using his Wade Right.
Hey Doug,
Thought I'd give you a Wade Right report. I got out to fish Corpus and really enjoyed the Wade Right. Was able to carry two rods while wading and switch out quick fire which I really like. I carry as many rods in my yak for quick changes so I definitely like wading with rods to cover top and plastic. You're right about practicing with it beforehand. Two times it was a piece of cake and made sense to me. One time I had thrown it in the car and let the straps get twisted and just couldn't make sense of it. My fault for getting it twisted up. I got the back support but didn't have it on and think it'll simplify things. Everything else was great and most importantly no dunked reels. Wish my waders weren't leaking and dunking other things. How do you find waders that last more than 3 years? Arggh! I have only used them maybe 10 times. At $300 bucks that's just too much to leak after 10 trips.


The fish had totally changed from my last trip a month ago. Very few on top. Lots and lots of small trout but the kid in me had fun with them. Must've caught 30-40, maybe more as it was every cast for a while. All probably 10-12 inches on white Gamblers. All on the edge of a drop off. The dolphins wouldn't leave me alone as they were probably perfectly snack sized trout.  No reds but I caught this big ugly with one of those lures you always say you can't catch em on 😉 It was the big fish of the day and a fun fight after 12 inch trout.
Your report made me laugh.  Having several friends buying the Wade Right I have seen some unusual attempts at putting it on.  Once you have it down it is a breeze, but there is a short learning curve.  And the real punch line, no dunked reels and the ability to carry topwater and plastic equipment without changing or going back to the boat.  I hear that from everyone who tries them.  What can I say about waders.  My last 3 pairs leaked, one from Academy, one Cabela's, and one from Roy's and the longest one pair went was just under 2 years before leaking.  So I finally bit the bullet and went with the high dollar Simms.  As much as I fought spending that kind of money when I honestly looked at it, I had almost spent the same $$$ on all the others, and I was getting wet.  So the great wader test will continue and we shall see if they last as long as folks who love them say they do.
And your experience is right on point with most folks I am chatting or fishing with – There are a world of under trout, and the catching is great.  Our report from this weekend will include our experience with that, tons of small trout.  Our future looks bright for the next few years.  And the drum have really shown up the last month or so, look for the pic coming of a 60lber caught by one of the Austin Boys.  So thanks for your reports, nothing like whacking some nice bass on Fayette and finishing the week with some trout and reds, that is my perfect week.
***********************
And Jim commented on my launching experience last week.
Doug,
As you know, I love reading your posts and at times laugh right out loud at some of your comments as they are totally relatable. Today it was your comment about launching in a white capping cove as I could just picture it. There have been times when I have sat at a ramp and just watched the festivities of boats coming and going. At times it is the best entertainment around. I'm sure we all have either personally experienced or seen a good ramp story. Thanks for making me laugh again.
Watching the ramp can be fun, if you are not waiting as you try to load or unload.  Those years I lived and worked at the dock our ramp was right at the main dock.  Over those years we saw some really spectacular things happen.  From a brand new Bronco rolling in to the lake, to a guy getting so mad trying to back a trailer in that he had a heart attack and died right on the ramp as we did CPR on him.   So many crazy things would happen at the ramp and gas dock that we wanted to take a hard hat and imbed a hatchet in it, then whoever made the biggest screw up would have to pose for a picture.  We should have done it.  So thanks for the comment, it is making me laugh as I think about all the crazy things I saw over the years.  And one last story, I actually managed to have my bass boat slide off the trailer one morning, thank God the motor kept it from coming completely off, and I was able to crank it back on.  And best of all, no one saw me!
*********************
I got a few more trolling motor comments, which I will post along with the final edition of the ongoing trolling motor non-repair.  It will be almost 4 weeks when I call Monday morning, if it is not done I am going to pick it up and rant away.  So stay tuned for that.
********************
So that catches stuff up for now.  I wanted to do this before I started on this weekend festivities.  2 days to cover and lots of photos to get.  I can tell you one thing for sure, crap weather aside, what fun.  Good food, drinks, and fishing companions make for a great weekend.  And without divulging to much, it was a real grind.  Those guys fish, end of story, and I am thankful that I got included.  That report will be up soon, so keep stopping in and thanks for reading my stuff.
Good Luck and Tight Lines